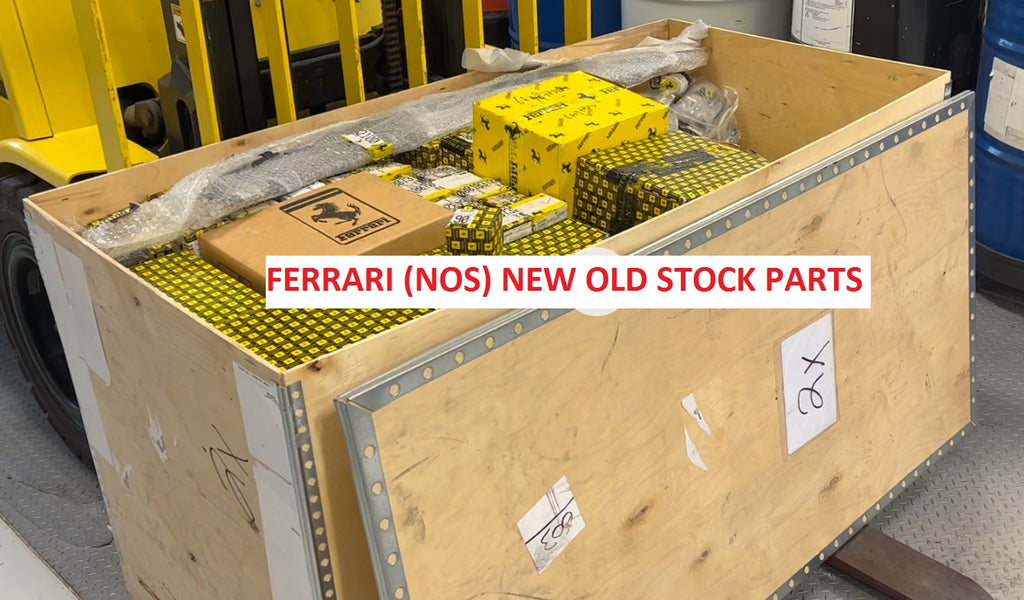 Various Ferrari NOS (New Old Stock) Parts - Sticky In Box
Part Number:
Greetings,
We have acquired several hundred NOS (New Old Stock) OEM Ferrari parts that are brand new yet sticky in the box. We will refinish these upon need and sell to those in need.
Below is a list of P/N's - if some thing you need is there, please contact us.
147112
147209
157479
164642
164643
165262
171076
180665
180666
180709
180710
180730
180731
180732
180733
180735
182898
183233
183707
184615
188724
188725
191046
193862
195849
197011
198090
198091
208847
208848
210977
210981
212735
218292
229350
231716
239266
240065
240066
243283
246020
247994
257739
62094500
62146600
62159700
62159800
62620700
63202100
63410400
63410500
63518900
63519000
63619300
63619700
63786900
63963700
64251800
64589200
64627100
64794200
64926500
65011500
65077200
65132800
65132900
65157600
65158900
65159000
65159900
65310600
65520300
65520400
65520500
65705900
65803000
65838300
65838400
65992100
66089200
66089500
66217400
66217800
66228800
66280400
66526500
66527400
66853800
66974700
66976100
67171800
67211900
67586000
67586100
67622600
67919000
67919100
67958300
68097800
68097900
68098200
68161600
68354900
68379400
68884500
69717400
69750830
70001389
80773000
81034600
81059300
81059400
81468204
81699200
81699300
82340200
83193200
---
Share this Product